MOUNTAIN OF THE SUN
MUSIC FESTIVAL
Saturday, June 29, 2013
Aspen Valley Ranch
1150 S. West Rd. Woodland Park, CO
Hosted by Aspen Valley Ranch
Contact: Whitney Calhoun
Please see Sponsorship Levels and Benefits
---
Sponsorship Information
This June, the Pikes Peak Community Foundation will be hosting our second Mountain of the Sun Music Festival at the beautiful Aspen Valley Ranch in Woodland Park, CO. We would like to invite you to become a major sponsor of this festival, helping us support music, arts and community in the Pikes Peak Region.
The 2012 festival was a phenomenal success, with more than 11 hours of incredible music from six national and regional bands, including headliners The Green Cards, as well as fantastic local groups. More than 600 music lovers came to last year's event, most from El Paso and Teller Counties, but some travelling several hours to enjoy our stellar lineup. In addition to the incredible live music, a wide variety of kid-friendly and outdoor-adventure activities helped to make the festival a full day of entertainment for the whole family.
This year's festival will continue to showcase nationally-recognized Americana music. The Main stage will be hosting six bands, with the schedule to be posted soon.
Joining the Festival once again this year will be the human-powered Mobile Music Project, showcasing the diverse talent of four local bands. The Mobile Music Project emphasizes the importance of a healthy bike culture and the impact that music and art have on our daily lives. While the Sun Stage incorporates a more traditional layout, the Mobile Music Project stage highlights local collaboration and craftsmanship powered with the human body.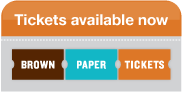 From nationally-recognized bands to local up-and-coming talent, the Mountain of the Sun Music Festival promises to be an amazing event. With kid-friendly activities, local food and beverage vendors and educational workshops, the festival offers something for everyone. Join us as we celebrate art, music and community in a beautiful mountain setting in the shadow of Pikes Peak!
Click HERE for Sponsorship Levels and Benefits. Contact Whitney Calhoun for more information.